Is Your Marriage In Trouble? Learn How To Benefit From (Free) Marriage Counseling Online
Updated November 17, 2020
Is your marriage starting to feel like it's "on the rocks"? If the answer is yes, no worries, you're not alone. Many married couples go through rough patches where they can't seem to get along - no matter what they do. Marital troubles don't always have to end in divorce. You can explore options like couples counseling. In this article, we discuss free marriage counseling benefits for couples in crisis.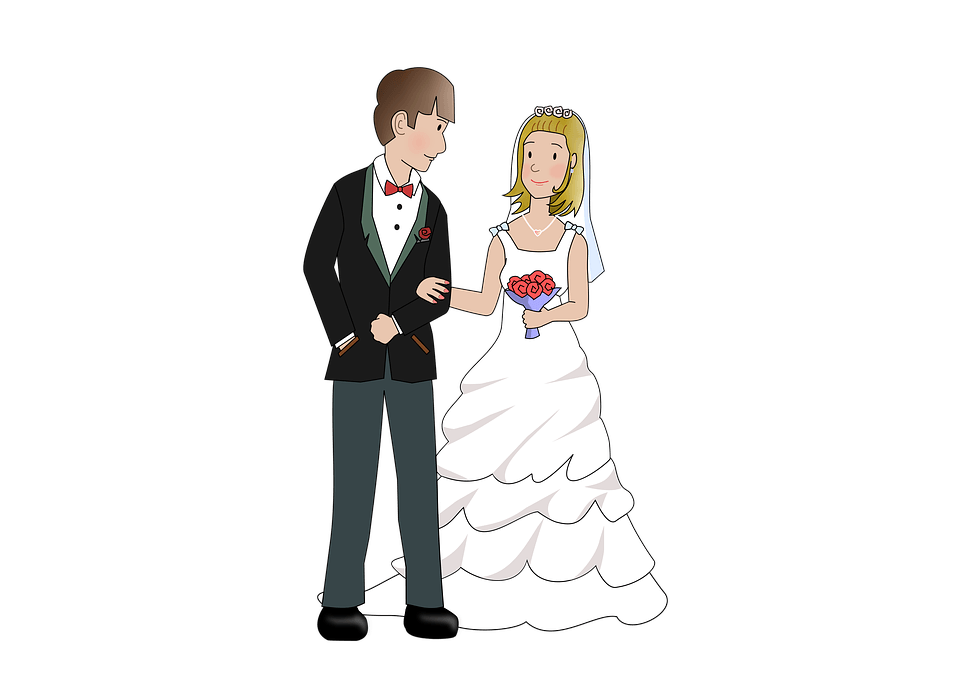 Source: pixabay.com
How To Know When Your Marriage Is In Trouble
If you and your husband and wife are constantly at odds lately (and you haven't been before), there's something brewing on the horizon. Most times, issues with married couples come up because of the pressures of everyday life or other personal issues that one partner may be facing. Many times this doesn't have to be a detriment to your marriage. However, if marital troubles have been going on for an extended period, and there seems to be no end in sight - your marriage has likely taken a bad turn.
One of the main reasons that married couples have ongoing marital challenges is because of improper communication skills and lack of boundary setting at the beginning of the relationship. During the love phase of a relationship, we may hide our real desires and concerns out of fear of losing the relationship. This only serves to set improper expectations for how your relationship will proceed as both partners reveal their "true-selves" later on down the line. Married couples need to learn how to properly communicate with each other in order to avoid misunderstandings and disagreements.
It's often during times of changing behavior that married couples find themselves at odds with each other because this "new" behavior is unexpected. In actuality, there's likely nothing new about the behavior at all. What's happened is that you forgot to show up to your relationship - as your true self at the beginning of the relationship.
When you start to feel you're walking on eggshells to avoid having conversations with your partner, this is a huge sign that your marriage is in trouble. If it's gotten to this point, you and your spouse need a third-party intervention. Getting free marriage counseling online that provide you with related resources and tools like those in The Science of Love and Attachment, is a great place to start.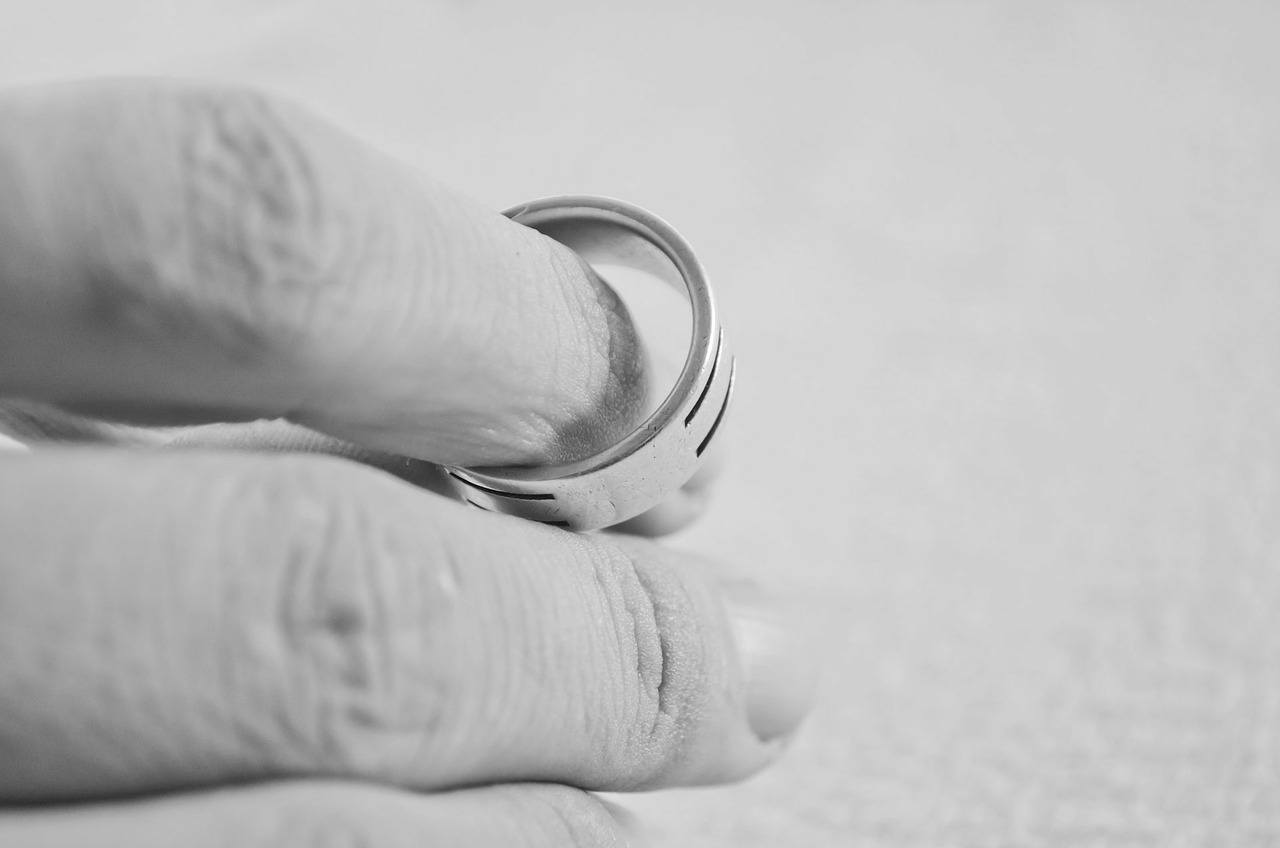 Source: maxpixel.net
How To Benefit From Free Marriage Counseling Online
Free Resources like blog articles, quizzes, and e-books can go a long way toward helping you understand what's happening in your marriage and provide you with some information on steps to take to reverse any damage that's been done. There are many reputable relationship counseling sites like RegainUS that provide free marriage counseling worksheets and similar resources beneficial for struggling couples.
Free Marriage Counseling Hotline - a free marriage counseling hotline can provide you and your spouse with one-on-one telephone support with a relationship expert. During your free phone session, your coach or counselor will advise you of related resources and the next steps to take to resolve the ongoing issues in your marriage. Free marriage counseling services are often the first step to developing a plan to heal your life and your marriage.
Once you've learned about important next steps to take towards repairing your relationship, it's time to put those steps into action. The logical next step after using free marriage counseling resources online is to set up ongoing sessions for marriage counseling with an online therapist. Free marriage counseling is a great start, but you may need additional services. Marital counseling can seem intimidating, but can be highly effective.
Marriage Therapy Online
Today's leading therapy sites like BetterHelp.com provide married couples with access to a wealth of marriage support services. The online therapists at BetterHelp are licensed and credentialed therapy providers that are highly trained and educated in the areas of marriage and family. When you sign up for platforms like BetterHelp.com, you and your spouse gain immediate access to the following services. Finding a couples counselor that you trust can be way easier than you think with platforms like BetterHelp.
SMS Messaging Therapy - Clients and therapists chat using SMS messaging features embedded in the therapy platform or by sending regular text messages after exchanging contact information. SMS messaging therapy is a popular form of online therapy that keeps therapists and clients connected in real-time 24-hours a day.
Video Chat Therapy - When clients opt for video therapy sessions, it connects them with therapists via video chat features built into the therapy platform. They can also conduct video chat sessions using Facetime or Skype. This method of therapy is the most similar to in-office therapy, as clients and therapists can both see and hear each other.
Source: pixabay.com
Group Therapy - Individuals and couples attend group sessions with other couples in crisis via group support chat sessions and online forums. Clients can gain a larger perspective on their current marital situations by learning about how other couples relate to each other in guided sessions and community forums. Group therapy sessions can be conducted via video, SMS, phone, or audio.
24-Hour Support - Online coaching, counseling, and therapy sites provide clients with access to twenty-four-hour support. Always-on access makes it easy for people seeking support to find expert support online at any time of the day or night. People who work odd hours or who suffer from issues like insomnia can appreciate having 24-hour access to therapy.
Confidential Therapy Sessions - When you attend online therapy sessions with leading sites like BetterHelp.com, you gain access to confidential services in a HIPPA compliant environment. Sessions between you and your therapist are 100% confidential. This relates to all aspects of your therapy, including live chat sessions, SMS messages, and notes.
Stress-Free Services - Leading therapy sites make getting mental health, marriage, and family support online a breeze by providing access to stress-free services. Today's platforms provide excellent user experience by creating easy to navigate platforms that walk clients through relevant content areas, including how to attend therapy sessions step-by-step.
Marriage Therapy - Common Topics Of Discussion
If you've been having issues in your marriage long-term, you may wonder if some things that you and your spouse have been fighting about are normal. In most cases, the answer is likely "yes. Saying I do doesn't mean that both spouses will agree on every issue 100% of the time. The key to getting past these issues is learning how to address them without feeling attacked. It's normal for couples to disagree.
The following Are Four Common Reasons That Couples Attend Marriage Counseling Online:
Financial Concerns - Money issues are notorious for causing problems in relationships. When couples are overly concerned with financial issues, this can place a noticeable strain on the marriage. This is especially true for couples who have different spending habits, issues with gambling, overspending, or those who are managing large amounts of debt.
Being able to have open, honest conversations with your spouse regarding how to handle marital finances is the only way to overcome this obstacle. A licensed therapist can help you and your spouse find ways to deal with challenges in your marriage that relate to how you manage your finances.
Family And Child-rearing
Child-rearing is one thing many couples look forward to in their marriage. As lovely as it is, many couples struggle with maintaining good relationships and blending families. This is no surprise since you and your spouse got to choose each other - your extended family members didn't have this choice. Blending families can be difficult without the commitment to families on both sides to understand each other's point of view.
Couples who have issues with extended family members or those who are at odds over child-rearing based on their family histories have to be willing to learn to find a middle ground that works for both sides in conflict resolution. Online marriage and family therapists can help couples address major challenges like these. Couples counseling doesn't have to be a chore and once you've found a couples counselor that you can trust and grow with, you may see some incredible improvements in your marriage.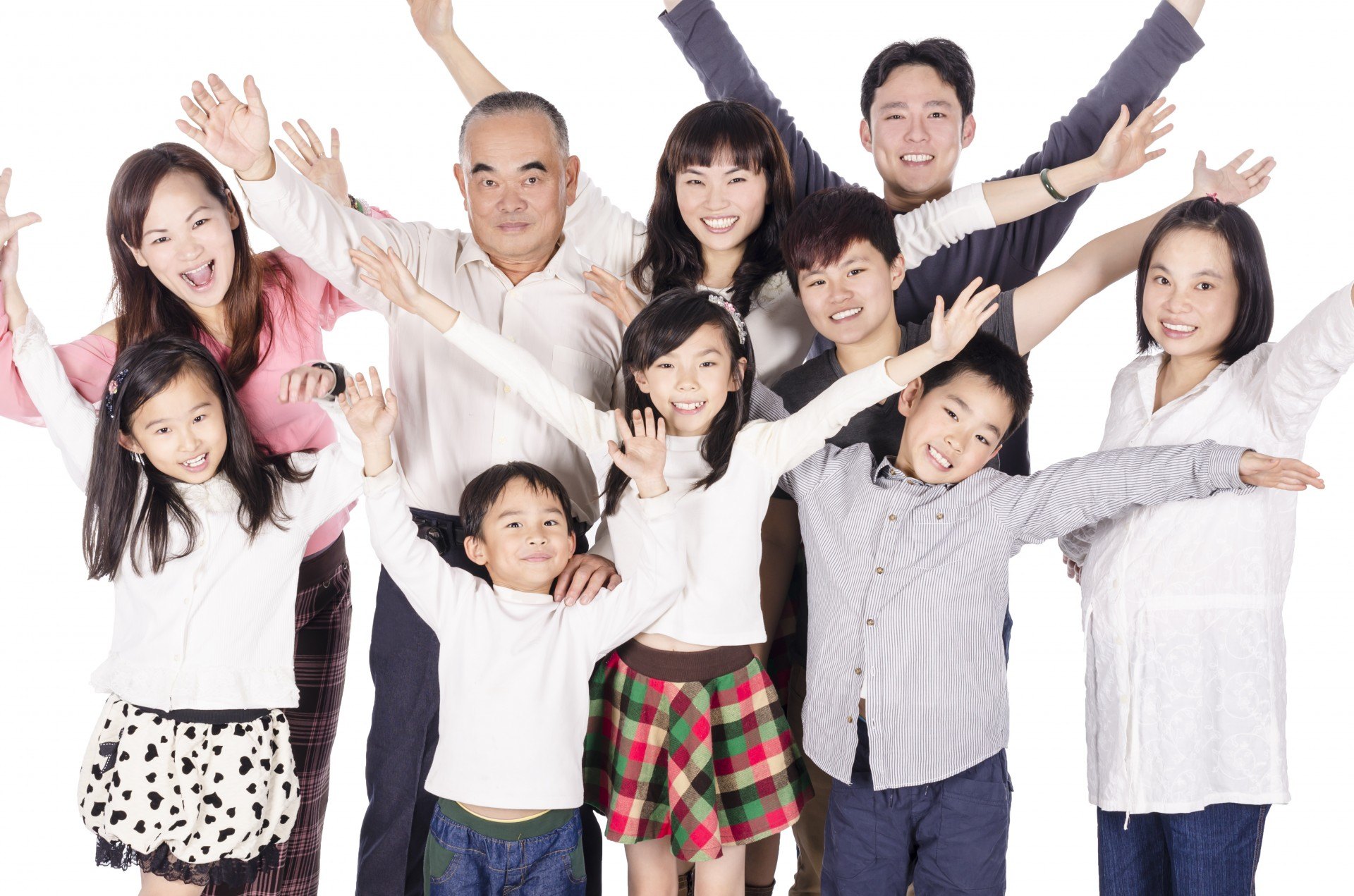 Source: pixabay.com
Free relationships and extra-marital affairs
A free relationship is a relationship where both partners agree to have complete freedom on how they spend their free time like vacations and holidays. Extra sexual or emotional relationships are not in the agreement. It is expected that this relationship model will reduce tension and resentment while it improves romance and fulfilment. Whenever there is a breach in this agreement, there could be a serious challenge. If the free relationship leads to a marriage, then a couple may need to book for counseling services with free marriage counseling online.
Again, if there is a case of extramarital affairs in the picture, there might be a need to contact a licensed professional for online marriage counseling.
Open marriage
This is somehow similar to a free relationship but in this marriage, sexual relationships outside the marriage will not be seen as infidelity. It is another reason couples may need to get an open marriage counseling to help navigate the mutual agreement.
Benefits Of Online Marriage Counseling
When you and your spouse take part in marriage counseling online, you both gain third-party insight from an unbiased perspective. No more worrying about if you or your partner is wrong. A third party can intervene and provide an honest point of view. Perhaps seeing your relationship, yourself, and your partner more clearly is enough to put you back on the road to recovery and heading toward wedded bliss.
Learn new methods of communication and coping skills (for when times get rough)Many people make the mistake of assuming that because couples argue, that they are automatically destined for a breakup - especially the couples themselves. In most cases, this is not true. Arguments arise when one partner or the other feels that they aren't being heard, or that their boundaries are being trampled in some way.
Sessions with a licensed therapist can help both partners see each other's point of view. What often happens is that many couples have been saying the same thing; they have different communication skills. This is where communication styles and love languages come into play.
Take The Next Step
Now that you know how your marriage can benefit from free marriage counseling online, what steps will you take toward improving the quality of your life? Will you take advantage of the free resources, move on to the next steps and recommit yourself to your marriage, or will you leave things to take care of themselves without making any changes << This never really works.
The next steps you take are up to you. If you're ready to improve or save your marriage, is to contact one of our relationship experts for a free consultation. Reach out to an expert marriage professional at BetterHelp.com today!
Frequently Asked Questions (FAQs)
Does insurance cover marriage counseling?
At specific points, married couples may need therapy sessions or online counseling to save their relationship. Again, it is true that many couples going through relationship issues would love to have relationship counseling or marriage counseling sessions. The problem with making this decision is the cost attached. There is a raised hope that insurance may cover, but it is not so. Generally, insurance with respect to health services will only cover for medically treated issues concerning married couples' mental health. This means that insurance schemes will cover the treatment of the diagnosed illness by mental health professionals. It will also cover couples therapy or online counseling on managing the symptoms of mental illness together. Anything outside the medical treatment scope, online counseling, and therapy sessions on illness management may not be covered by insurance.
In the United States and some other places, health insurance will not cover marriage counseling or open marriage counseling aimed at improving the relationship of married couples or strengthening the bond or helping them communicate better. Hence, you will have to pay for your relationship counseling or marriage counseling. This is why free online marriage counseling sessions with licensed therapists help couples and families achieve their desired goals. The counseling sessions allow individuals and couples to contact a licensed therapist while exploring numerous counseling options.
How can I get free counseling?
We all need each other in different phases of life. We also may need to get counseling to help us get through them. In the United States, getting free counseling is now more comfortable with the presence of counseling online tools. There is a 211 service that can be dialed to make inquiries about mental health. They also provide resources to help you find someone to talk with, especially when online counseling or therapy is not affordable for you.
You can also check with your insurance companies to know if there are therapists around you that can work with your insurance plans.
Getting free counseling begins with knowing that someone will listen patiently and get you the help you may need. Refuse to let stigma into your mental space.
What is the success rate of couples counseling?
Couples counseling has recorded more success in recent years because couples are more willing to make their relationship work as they use the various counseling options available. There are lots of open marriage counseling or free online marriage counseling options available.
Counseling services providing free online services, including marriage counseling online, have helped mend couples' relationships over the decades. Research has shown that there is a success rate of about 70 to 80 percent in marriage counseling online and offline in the United States. Impressively, many service providers offer free online therapy for clients. Ensure that you perform proper research to confirm whether the platform you're choosing offers free online therapy.
How do you know when your marriage is over?
Ouch! It is not a great experience to realize that a marriage is likely to be over. In life, there could be that moment when you know deep down that you are done with your marriage. You might even be struggling to decide because you are not sure. Here are some pointers to marriage at its end.
First off, if you begin to feel alone, single and neglected, you might be getting to that point. It is that feeling of isolation and disconnection that could occur among married couples. The truth is that it is not difficult to know that things are not as they should in your marriage. This is a big sign that the inevitable will occur.
Another pointer is when the art of forgiveness gets lost. Forgiveness is a critical ingredient in human relationships. We are bound to wrong each other because of our human imperfection. Whenever a couple chooses not to forgive each other, it is as though a big wedge is driven in their relationship. The more the wrongdoings pile up, the bigger the wedge, and the more complex the relationship issues are.
Failing to understand each other is also a dangerous pointer. Marriage counselors often advise that it is crucial for couples to understand each other and see from the other person's point of view. However, in a failing marriage, the couple may not make any effort to understand what the partner says. When the individuals in a marriage are unwilling to understand each other anymore, the bond gradually loses its hold. Then, the closeness reduces, and it may eventually lead to its end.
Another pointer is the lack of physical intimacy. Sex is an essential glue in marriage for a lot of couples. It helps to maintain the health of the relationship. If this act is lost and sex is no longer pleasurable to the couple, there may be problems leading to an end.
Stable mental health is needed in making a marriage work. If you feel that your mental health is being torn apart because of what your partner does, it may mean your marriage is headed for the rocks.
These pointers are not absolute. In some cases, determination and specific actions to make the marriage work may be helpful. Some of the actions include getting online therapy with licensed therapists or registering for free online marriage counseling. It is useful when you take steps to get marriage counseling online to know the next step to take in your marital life. Open marriage counseling is also a beneficial method of providing support through these times. With open marriage counseling, you can get help through counseling online from a trained and licensed therapist. Some offer free marriage counseling and other free online options for couples to have a better marital life.
Does marriage counseling actually help?
It is not news that people have tried to question the help rendered by marriage counseling. This may be linked to different people's experiences with several marriage counselors that provide marriage counseling online. The truth remains that marriage counseling has remained helpful to varying degrees over the centuries. It has prevented some separations that would have occurred. Marriage counseling has helped couples see what they should see in terms of their differences and appreciate them. This helps in managing conflicts. In the same vein, it allows individuals and couples to make healthy decisions that will make their relationship better, stronger and more like what they want.
It is vital to know that for a significant result from marriage counseling or counseling online, both partners need to desire the relationship's progress. They should be motivated to want the relationship of their dreams. They should be willing to explore counseling services. The marriage relationship may not necessarily improve because of how excellent the marriage counselors are or how great the licensed professional is. It will only work if the couple is ready to fix their marriage.
Again, detecting that the marriage will need marriage counselors' help for counseling online early enough yields a more effective result. Trying to save a marriage at its point of no return may not give a fantastic result. This only means that when a couple waits for too long to get help, the deeper the hurt, the more work needed and the more resistant to therapy treatment.
Marriage counseling, even free online marriage counseling, may not help if the relationship is being affected by a mental health challenge. If either partner has a mental health disorder, it will take more than marriage counseling, including free marriage counseling, to navigate things. The help of mental health professionals can be beneficial.
Getting the right marriage counselor/couples counselor is also crucial to the success of marriage counseling. The mode of counseling also matters. For some couples, online marriage counseling will work for them, while others may need to sit with the marriage counselors. Things are much more comfortable now because of free online marriage counseling with counseling options to suit couples' diverse needs. It is crucial to get the help that your relationship needs to thrive. Please note that you can always perform appropriate research on free marriage counseling or open marriage counseling options online.
---
Previous Article
Family Counseling Near Me -- Learn How Families Can Benefit From Therapy Online
---
Next Article
The 7 Different Premarital Counseling Topics People Seek Out
---
This website is owned and operated by BetterHelp, who receives all fees associated with the platform.
The information on this page is not intended to be a substitution for diagnosis, treatment, or informed professional advice. You should not take any action or avoid taking any action without consulting with a qualified mental health professional. For more information, please read our
terms of use.