I Don't Want To Do Anything - When Depression Takes Over Your Life
Updated December 09, 2019
Introduction
If you feel like "I don't want to do anything with my life," or "I don't want to do anything anymore," - the first thing you need to ask yourself is why. Do you feel like you don't want to do anything because of recent upheaval in your life? Or have you been feeling this way for some time, and you're wondering if the feeling could be an indicator of a deeper issue.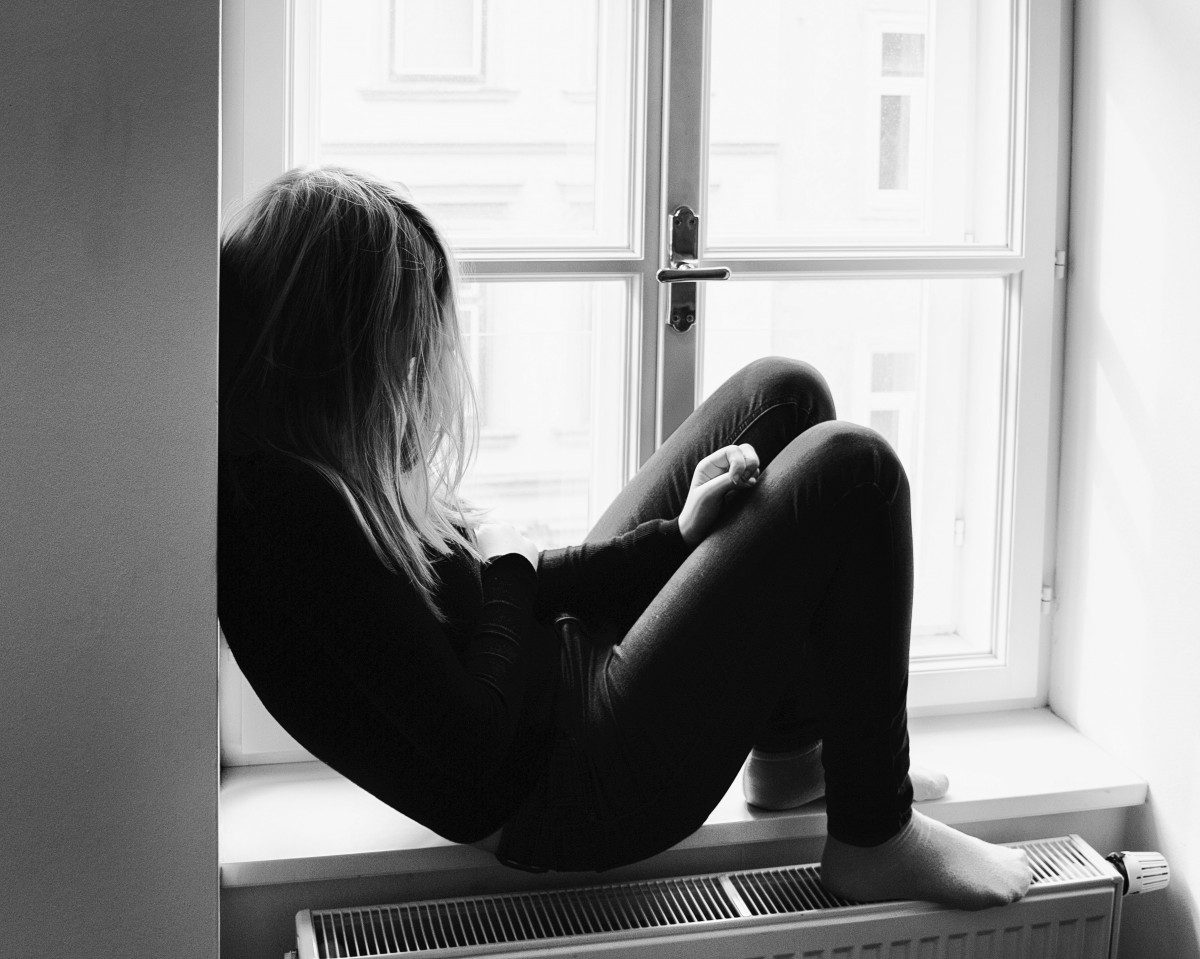 Source: pxhere.com
In this article, we talk about feelings of depression that make you feel like I don't want to do anything anymore and other factors (related to motivation) that may have a serious impact on your mental health. We help you answer the question of "Why don't I want to do anything" and provide you with real-life solutions that help you figure out what to do when you don't want to do anything.
Depression And Lack Of Energy
When you get to the point where you feel "I don't want to do anything with my life," and you feel hopeless about your future, this could be a sign of depression. With over 15 million adults in the US suffering from depression nationwide, it is safe to say you're not alone.
So what's driving this high number of depressed adults that are all looking for the answer to the question "Why do I want to do anything"? It is that everyday life has become too stressful for us all at once - or is it due to an increase in mental health awareness and realizing that we all have a breaking point?
While we're not sure of the exact answer to the question above, we are sure that depression is a major issue in the US for children, teens, adults, and seniors. Depression has no age preference. One of the most common symptoms of depression (don't want to do anything) is a lack of energy or losing the desire to do things that are used to bring you joy. It's normal for anyone to feel blue from time-to-time. However, when the reason you feel you don't want to do anything because you're suffering from depression, it can feel like every day - is a bad day.
Depression, don't want to do anything, you're tired, out of energy, can barely get out of bed. Yet, you have a job, a family, and a life to tend to that may quickly get out of control because of your lack of motivation and ability to function like you would if you weren't experiencing depression. This is especially true for people who are considered as the "head of household" or "breadwinner."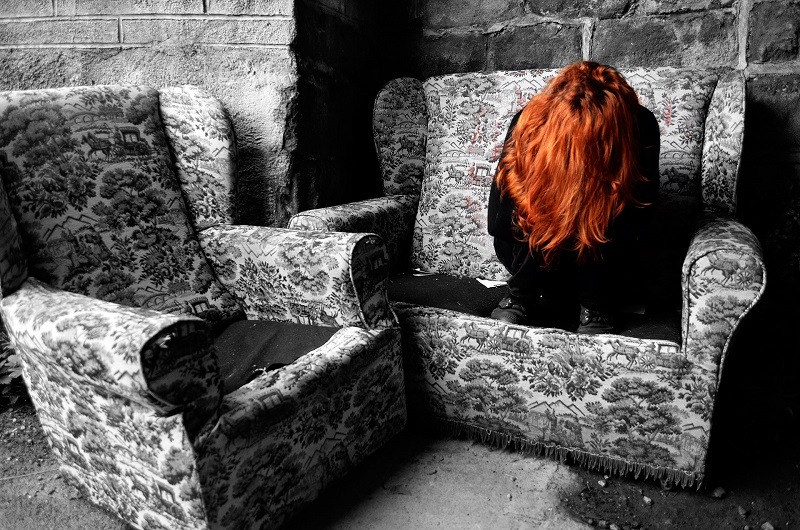 Source: publicdomainpictures.net
What To Do When You Don't Want To Do Anything
We hate to be the bearer of more bad news, but the main thing that you need to do when you don't want to do anything - is to do something. You have to pick yourself up and contact a primary care physician to rule out any medical issues and get a depression screening to see if what you've been feeling is indeed related to depression.
The good news is, there are options for telehealth and telemental health that allow you to have live sessions with a primary care physician and licensed mental health professional online. While some insurance companies offer coverage or reimbursement for mental health services online, these services are now more affordable and accessible than ever with access available in an online environment 24-hours a day.
Once you've visited your medical doctor or mental health professional for depression screening, you may or may not be surprised to find that you are indeed depressed. So what now? The next thing you have to do for yourself is to follow up on any follow-up, prescriptions, and care referrals that were given to you during your medical or behavioral health benefits. Most likely, your provider will recommend a combination of medication and talk therapy to help you ease the symptoms of depression, regain your motivation, and apply new coping skills and life strategies that you've learned during your talk therapy sessions.
Talk Therapy Sessions Explained
When you enter talk therapy, you're entering an environment that isn't much different from an in-office therapy appointment. Online therapy sessions comprise the same question and answer based interaction that you have with an in-office provider. Your online therapist will ask you questions about your symptoms, how you've been feeling, and how you've been following up on your medication.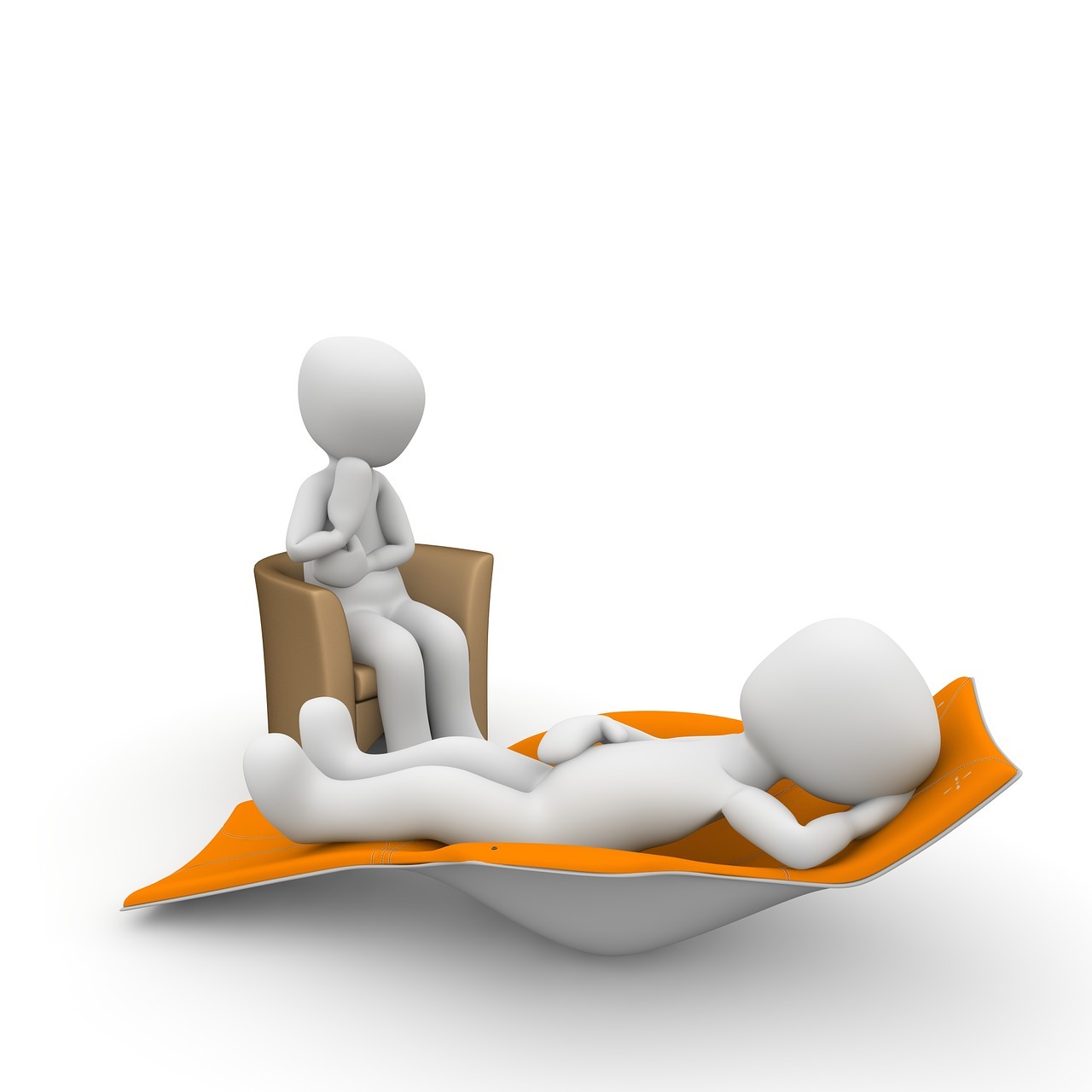 Source: needpix.com
Following the recommendations that you and your therapist agree to when you make your treatment plan is likely to yield the best results. One of the most important things that you need to remember about therapy in any capacity is - don't expect results overnight. It didn't take you one night to find yourself in this situation, and it won't take you one night to turn the situation around. Trust the process and know that you're doing the best thing for yourself and your family by taking part in mental health care services and following up with related self-care.
When you attend talk therapy sessions, you may have a set number of sessions with your therapist, depending on the severity of your condition. If your chronic mental health condition is more severe, you may require more sessions than someone with less severe symptoms. If your depression is running concurrently with another physical or mental illness or considered as being more severe, you are most likely not the best candidate for taking part in online therapy sessions.
Online sessions are intended to provide guidance, counseling, and support for non-emergency related issues only. If your issue is an emergency, don't wait to see a therapist online or offline. Get help immediately by visiting your nearest emergency room. If you or someone in your immediate vicinity is in danger of imminent physical harm, call 911 or reach out to the National Suicide Prevention Lifeline for immediate support from a trained professional 24 hours a day.
How To Get Started With Online Therapy
Getting started with online therapy can seem intimidating because it's a new experience. Rest assured, participating in online therapy sessions is as easy as having a video chat with a cherished family member or sending an impromptu text to your best friend. The only things that you need to get started with online therapy are commitment to healing your life, a solid internet connection, and a private location to conduct your sessions. The rest is pretty easy.
Now that you understand the basics of how to get started with online therapy, let's look at some specifics.
How Do You Want To Chat With Your Therapist?
Online therapy options include SMS messaging, video therapy, and chat. Ask yourself which option feels right for you and your family. Consider the environment that you're in when choosing audio and video options as people on your side of the conversation are in your near vicinity may hear or see your sessions.
Where So Do You Want To Chat With Your Therapist?
They conduct your confidential online therapy sessions via a secure platform. Where do you feel most comfortable sharing your deepest thoughts and desired with a licensed counselor or social worker? Pick a quiet environment where you're not likely to be interrupted (for the duration of your session).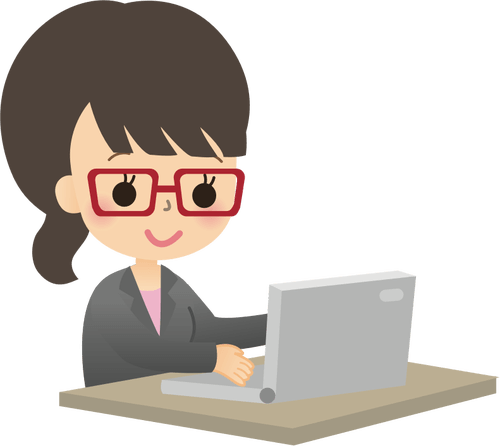 Source: publicdomainvectors.org
What Payment Method Will You Use?
Do you have mental health insurance benefits for online therapy with a major health insurance provider like Blue Cross Blue Shield? Are you seeking free, low-cost, or sliding-fee therapy options? Prepare yourself to provide your payment option to your provider before you attend therapy. If you're paying for therapy out-of-pocket, a subscription-based online therapy services like BetterHelp.com start at just $40.00 a week for online messaging therapy.
Do You Prefer Longer Or Shorter Sessions?
If you feel like you don't want to do anything, you may not be up for an online video chat therapist with your licensed therapy provider. You have the option to request longer or shorter sessions based on your energy levels. You can choose the length of sessions that puts you more in control of your mental health care.
Anonymous Or Straight-Forward Therapy
Online therapy platforms offer options for remaining anonymous and using an alias to take part in therapy on the platform. Many online therapy clients prefer this option because of varying circumstances in their lives and are glad to know that the option to remain anonymous while getting help is available.
Will you invite family members, spouses, or life partners into your online therapy sessions?
For issues and concerns that involve intimate relationships or family members, will you invite them into your sessions to get their point of view? Who you allow attending your therapy sessions with you is completely under your control. Many clients like to invite in family members or intimate partners when therapy sessions warrant their input, or you would like to address your concerns with a third-party in the room. When you choose online therapy, the choice is always up to you.
Final Thoughts
Congratulations! You've answered the critical questions, and you've already done most of the work to get started. Are you ready to take the next step and reach out to a licensed professional therapist online? If you're serious about renewing your lost energy and improving the quality of your life, contact a BetterHelp online therapy specialist today to get started.
---
Previous Article
What Is Complex Post-Traumatic Stress Disorder (C-PTSD) — And How To Get Treatment For It Online
---
Next Article
I Can't Stop Thinking About Someone! When Depression Becomes Obsession
---
The information on this page is not intended to be a substitution for diagnosis, treatment, or informed professional advice. You should not take any action or avoid taking any action without consulting with a qualified mental health professional. For more information, please read our
terms of use.