Is Therapy Covered By Insurance? (Mental Health Therapy Costs Explained)
Updated October 30, 2020
Introduction
Have you been putting off getting (much needed) therapy because you can't figure out how to pay for it? You're not alone. Many people have been avoiding getting therapy because they (think) they can't pay for it. While this may have been true in the distant past - the good news is that this is no longer the case. There are a variety of options for paying for therapy, including using mental health insurance.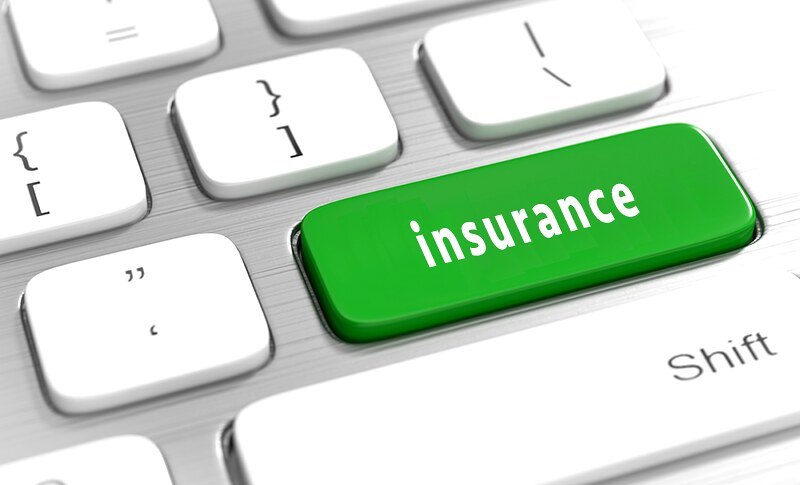 Source: flickr.com
If you're ready to start attending therapy, one of the most common questions people want the answer to is - "Is therapy covered by insurance." In some instances, there are health insurance coverage options available for therapy. Major health insurance providers like Blue Cross Blue Shield even cover online therapy as a part of their behavioral health services. In cases where therapy isn't covered by insurance, there are other affordable options available.
In this article, we'll discuss the ins and outs of online therapy insurance, what's included in online therapy insurance coverage, learn how insurance and highlight options cover therapy for no insurance therapy.
The Mental Parity Act Of 2008
According to this mental health care-related act and the American Psychological Association (APA), health insurance providers are required to provide mental health insurance benefits that are "equal to or better than medical coverage." While some major health insurance providers like Blue Cross Blue Shield have implemented the changes - other health insurance companies seem to be dragging their feet when it comes to providing realistic mental health care coverages.
According to the Mental Health Parity Act, insurance companies are required to charge comparable copays for insureds who visit both medical care providers and mental health providers. Copays are to be equal to their standard copy and not more or less than the comparable medical standard.
Online Therapy Insurance In A Nutshell
Online therapy insurance is a mental health benefit that operates similarly to medical health care insurance. While not all insurance plan providers cover mental health care and behavioral health services online - Blue Cross Blue Shield is a provider that does. We'll use their health plan coverages as an example. When it comes to online therapy insurance, the best way to be 100% sure about what your coverages are, is to visit your health insurance provider's website or to speak with an insurance representative by phone regarding your concerns.
Your health insurance provider can help you discover what online therapy services are covered by your insurance plan, what your out-of-pocket expenses, and your copay per therapy visits.
What's Included In Online Therapy Insurance
The services covered by online therapy insurance are explained in the benefits section of your health insurance policy. You should be able to access the details of your health insurance coverage online through your provider website, or you can review a paper copy of your benefits statement to determine what online therapy insurance coverage you're eligible for.
There are certain special rules and restrictions in the federal parity act that requires employers with more than 50 employees to provide health insurance coverage including mental health coverage under the federal parity act. Your online therapy benefits may be limited or non-existent in some cases as online therapy may be classified differently on insurance billing forms than traditional in-office therapy.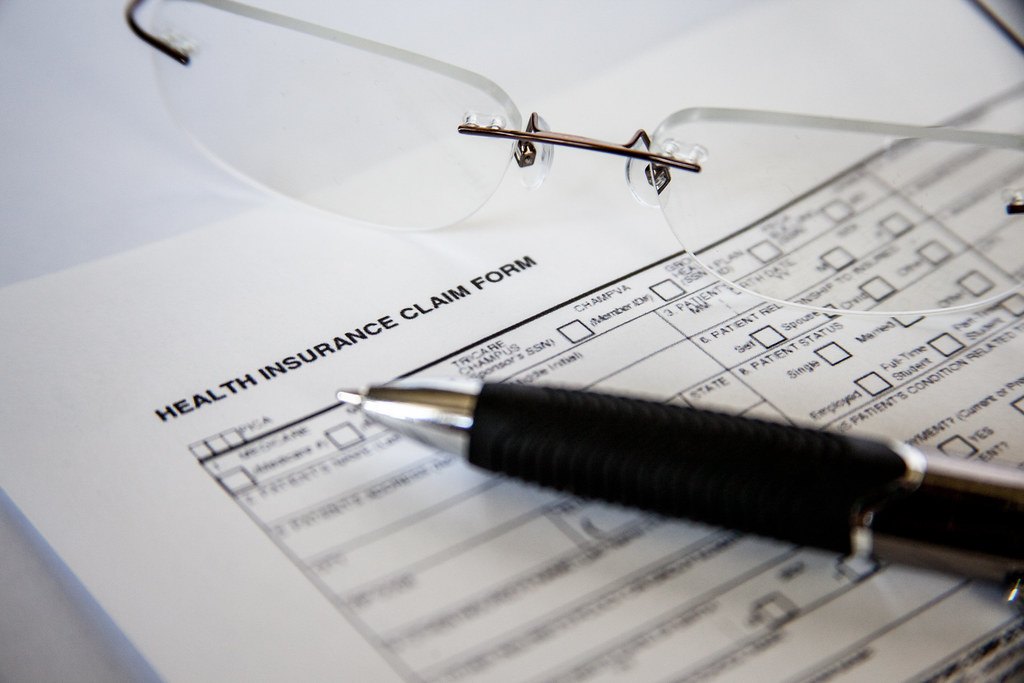 Source: flickr.com
Online therapy insurance typically covers the same options as offline insurance for therapy sessions. Online therapy sessions may last for a different duration than in-office therapy sessions. In this case, services covered by insurance may be re-evaluated to deem that they're medically necessary if your insurances notice excessive online sessions with your therapist. Remember it is up to the discretion of the therapy provider and not the insurance company to decide whether or not they will accept insurance.
Many therapists don't accept insurance as a form of payment due to complicated payment issues and extended wait-times for receiving therapy insurance payments.
How Does Insurance Cover Therapy
When therapy is covered by insurance, the mental health portion of your coverage operates similarly to a medical insurance policy. Policyholders have access to in-network and out-of-network providers that accept their insurance plan. If you choose an out-of-network therapy provider - expect to pay more for the service, the same as you would if you chose an out-of-network provider for your health insurance plan.
Once you've selected your provider, contacted their office, and requested an appointment - the therapist may have you to send in your insurance policy information to pre-authorize payment for services and to determine if your policy covers the services they offer. In most cases this is taken care of in advance of your first appointment. If the office doesn't request pre-authorization of insurance benefits, you can ask for it or contact your mental health insurance provider before your appointment to avoid a potentially long commute or embarrassment in the case of non-covered services.
Some health insurance providers cover therapy online indirectly. This means that while they don't pay for therapy services and allow you to make a copayment that they will allow for full or partial reimbursement of your online therapy sessions. The amount of reimbursement provided for online therapy services is determined by the mental health insurance provider and can normally be found within your health insurance policy explanation of benefits section or listed in the benefits description on your insurance providers portal or online website.
No Insurance Therapy Options
Cost and lack of insurance are among the most common reasons that people who need help - aren't getting the mental health services they need. People who suffer from mental health issues and have low-income may erroneously believe that there are no affordable therapy options available for them. In truth, there are affordable, low-cost, and even free therapy options available in some cases.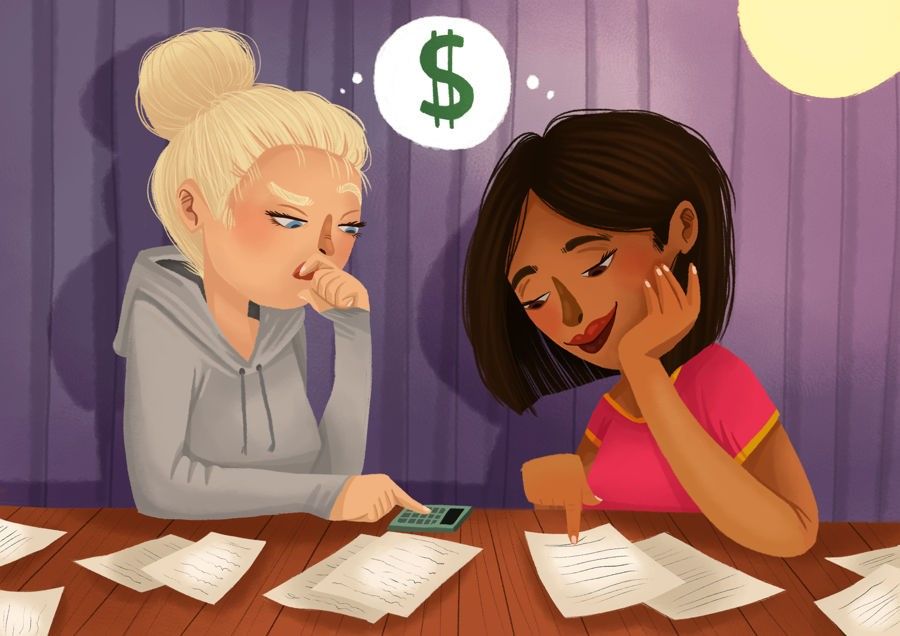 Source: authoritydental.org
Clients who are seeking no insurance therapy options can find free therapy services at local public health clinics and facilities. There may also be available options for getting free therapy at local community organizations like churches, case management agencies like the Salvation Army, and local schools. If you're looking for free therapy options online, a quick Google search will yield many viable options to choose from, including recommendations for online counseling sites like 7 Cups of Tea, who offer free counseling services with trained listeners 24-hours a day.
Platforms like 7 Cups of Tea provide mental health seekers with non-emergency counseling services, referral, and support for finding affordable long-term resources to help them delve deeper into the world of online therapy.
BetterHelp.com is one of the United States' leading online therapy providers that offer affordable options for getting access to therapy services online with licensed and board-certified professionals. While the national average for attending traditional in-office therapy can range from $65.00 - $200.00 per hour, BetterHelp offers sessions with psychologists, licensed clinical social workers, and professional counselors that start at just $40.00 a week.
Regardless of your financial circumstances or whether or not you have mental health insurance, there are affordable therapy options available online to meet every budget. Don't go without much needed mental health care services because you're afraid of the cost. Reaching out for help is the first step to an improved quality of life. Now that you've learned the answer to the question of "Is therapy covered by insurance," let's talk about how to get therapy online.
Significant Insurance Issues
Before you choose a plan, consulting your insurer is vital. It's advisable to consult your insurer's website before taking any step. On the site, you should get to see all the crucial information you need. For instance, essential details like what therapies are covered, copay cost, and which therapists accept insurance will be present on the site. Without these details, there may be insurance issues.
There's a probability that you feel a lack of confidentiality. Typically, many therapists are always hesitant to accept insurance due to that reason. When dealing with an insurance company, any health treatment filed is recorded in your permanent medical record. Hence, health insurance companies may have access to the progress of the therapy sessions. In most cases, companies that undergo audits to prevent fraud go through specific personal details. Fortunately, there's no cause for alarm. With BetterHelp, you will get all the support you need to overcome challenges.
Therapists usually decline insurance sometimes because of the system. In most insurance companies, they only cover certain things that they regard as medical necessities. In other words, an expert need to perform a full diagnostic check on the patient. After the assessment and a series of tests, the professional should develop a mental illness report.
When the clinician passes through these processes, then the insurance company can cover the expenses. Unfortunately, that system may be too rigid to follow. A good number of people go through various life challenges every day. So, it can be challenging to define a specific medical condition for a patient. Some non-diagnosable disorders like OCD can make it difficult to get insurance coverage.
Therapy is highly beneficial and broad. So, most times, it isn't easy to diagnose conditions from the start. For instance, people go through therapy to help build a marriage or relationship. Sometimes, therapy also helps patients in recovering from traumatic events or experiences. Hence, it's difficult or impossible to diagnose a specific mental illness early most times. Besides, it's improper for a therapist to diagnose an individual with a mental condition that doesn't exist. Due to these reasons, finding an appropriate insurance company may be difficult. Impressively, there are some reputable insurance companies that you can trust to cover online therapy.
Other General Benefits of Insurance in Healthcare
Traditionally, health insurance is crucial for protection from unexpected and high medical costs. Hence, you can get the best care without straining your finances in any way. General medical insurances cover daily treatment expenses, ambulance charges, and many other crucial things. Due to this, a patient can worry less about finances and aim toward full recovery. For instance, someone looking to help with marriage counseling doesn't need to make worrisome calculations. Overall, health insurance can be beneficial in helping reduce costs medical costs.
How To Get Therapy Online
When you take part in therapy online for the first time, you may be a bit nervous if you're not sure what to expect. Typical online therapy sessions feel like having a video chat, phone chat, or text messaging with friends or family. In this case, the person on the other end happens to be your therapist!
Many clients are taking advantage of the opportunity to get therapy online via a secure platform for a few reasons. One of the main reasons that today's mental health clients are opting to get therapy online is privacy. Online therapy sessions can be conducted from anywhere you have a solid internet connection and a compatible device like a desktop, laptop, tablet, or smartphone.
Therapy sessions begin with both you and your therapist are connected via the therapy platform or app and chosen contact method. For example, if you've scheduled a video therapy session with your counselor, your session will begin when you are both logged in to the therapy platform and able to see and hear each other on video.
Final Thoughts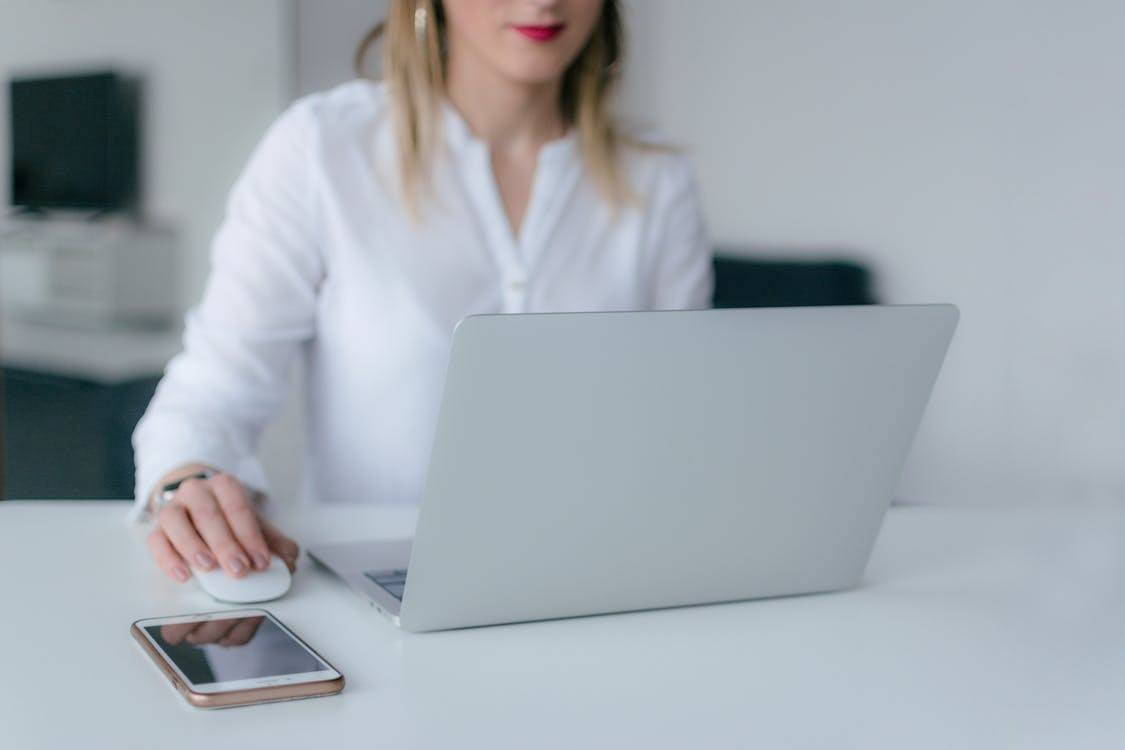 Source: pexels.com
Now that you understand how online therapy is covered by insurance, feel more confident when scheduling your mental health therapy sessions online. If you have mental health insurance, be sure to reach out to your health insurance provider to verify what services you're covered for before going into the office for an appointment.
If you're seeking free options for therapy, start local at places like your local department of public health and community action agencies. If you're interested in getting started with an affordable subscription-based therapy service like BetterHelp.com, contact one of our therapy professionals online for a free consultation today.
Frequently Asked Questions (FAQs)
How much does it cost to see a therapist with insurance?
When seeing a health insurance therapist in America it costs an average of $20 to $50. However, without insurance, most Americans pay between $20 to $250. The amount depends on the number of sessions booked. Generally, the average cost within and outside the US is $60 to $120. Hence, it shows that the price is typically low on a moderate scale with insurance. If you need therapy, it's essential to know the various ways in which online therapists charge. With an idea of this, you will make better decisions.
There are different ways therapists charge that may require drawing out a schedule for the treatment plan. In most mental health professions, patients are charged hourly or per session for the pre existing mental health condition. Certain factors affect the cost of insurance. These different factors include your location, health insurance provider, and the number of sessions you decide to book. In therapy, there is also a principle called the Sliding Scale Therapy. Here, each therapist can set a sliding scale fee to help those with less financial capability. With this, people can have the healthcare they need with minimal costs.
Meanwhile, please note that therapy is in all diverse offerings. However, the goal is always to provide support for those in need. Few examples of therapy include individual therapy, couples therapy, marriage therapy, anger management, depression therapy, and more. Each of those different examples has a unique average cost per session, and they are just as important as physical therapy. For instance, depression therapy costs $100 - $200, and anger management is between $50-$150.
Does my insurance pay for therapy?
At some point, you may have asked, "Does insurance cover therapy?" Many health insurance plans cover therapeutic sessions. However, the level of coverage depends on the method you choose. Most times, you will have to pay a deductible before having your services covered. Examples of medical services include emergency mental healthcare, group therapy, and more. Besides, reputable therapists may have low-cost options for patients like sliding scale payments.
In the United States of America specific laws speak on mental health insurance. An example is the mental parity law of 2008. The law requires health insurance plans must cover therapy for mental issues, just as they cover traditional physical illnesses. Depending on the insurance company you use, there may be available benefits. Some companies provide full mental health coverage generously, while others require patients to pay most of it out of pocket.
Patients who purchase insurance by the Affordable Care Act can access some degree of mental health care that the law requires. Often, people who get insurance coverage through their employers are always covered as well. Many therapists work with insurance network providers; hence, your fee to see a therapist may not be higher than that of a doctor. Ensure that you enquire about your coinsurance, current deductibles, and copays, including out-of-pocket costs.
How does insurance work with therapy?
Insurance works hand-in-hand with therapy. However, the first step is finding a therapist that is in-network with your insurance. Therapists that are "in-network" have a contract with one's health insurance company to receive predetermined payments per session.
Meanwhile, the out-of-network therapist doesn't have any contract with your insurance company. They set their terms and fees as well. You need to pay your in-network therapist a copay at every therapy session. After doing that, your therapist will send a claim to the company to receive the rest of their owed fee. It may look like in-network insurance is simple.
However, it's essential that you closely consider your deductible to know the total cost of therapy from the mental health provider. Medical services with expenses like medication or a doctor's visit help reach your deductible, even with a pre existing mental illness. When you have paid enough for medical services cost that equals your deductible, it's called the act of "meeting your deductible." Therapists are paid the full fee at each session until the patient can meet the deductible.
Does all health insurance cover therapy?
A good number of health insurance plans cover therapy. However, not all network providers cover all types of mental therapy. In most cases, companies with a good number of employees are capable of covering therapy. Under the Affordable Care Act that was approved in 2010, all marketplace plans or health plan covers substance abuse and mental health services as necessary health benefits.
Based on HealthCare.gov, the law requires that the plans cover inpatient services for behavioral and mental issues. Besides, it should also cover behavioral treatments like counseling and psychotherapy. Additionally, the mental health provider plans should cover the treatment of substance use disorders as well. So, any pre existing mental issues can be covered by your health insurance.
How do you get therapy if you can't afford it?
There's a chance that you can't afford therapy. Since many individuals have different financial capabilities, there's an excellent way to go about therapy. If you can't afford therapy, start by reviewing your insurance. However, that is only applicable if you have insurance. The company should list insurance network providers around your location and have skills in the areas you need help, even if you may have a pre existing mental illness. Besides, you may need to pay a little copay as well. Fortunately, there are other available options, like a training clinic. These clinics provide clients a sliding scale. In most cases, they are typically around universities where students aspire to offer medical services like counseling or clinical psychology.
Interestingly, self-help books may also help you in some cases. It may not be as efficient as therapy; however, it provides support as well. There are lots of books that can be very helpful for you. If you're having a problem choosing one, you may try reaching out to a local therapist. Aside from books, support groups, or talk therapy are very helpful as well. Most support groups provide some form of talk therapy and are more affordable than the typical therapy. Fortunately, most support groups are run by mental health professionals. If you can't be with a large group of people, you may try out the online ones. Moreover, you can try making inquiries about discount rates. Other alternatives may include watching podcasts and videos.
Is paying for therapy worth it?
Therapy is worth the price. Happiness and a healthy state of mind are just as important as physical wellbeing. Hence, it's advisable to invest in it. Therapy is designed to help those in need feel healthier, happier, and relieved, even those with pre existing mental illnesses. Good therapy gives a chance for long-term success. Platforms like BetterHelp provide all the support you need for a reasonable cost. With the presence of licensed experts, they help you through challenges every step of the way.
---
Previous Article
How Much Does Therapy Cost Without Insurance?
---
Next Article
Couples Therapy Helps You Understand Yourself
---
The information on this page is not intended to be a substitution for diagnosis, treatment, or informed professional advice. You should not take any action or avoid taking any action without consulting with a qualified mental health professional. For more information, please read our
terms of use.