Can Therapy Dogs Help Me?
Updated November 09, 2018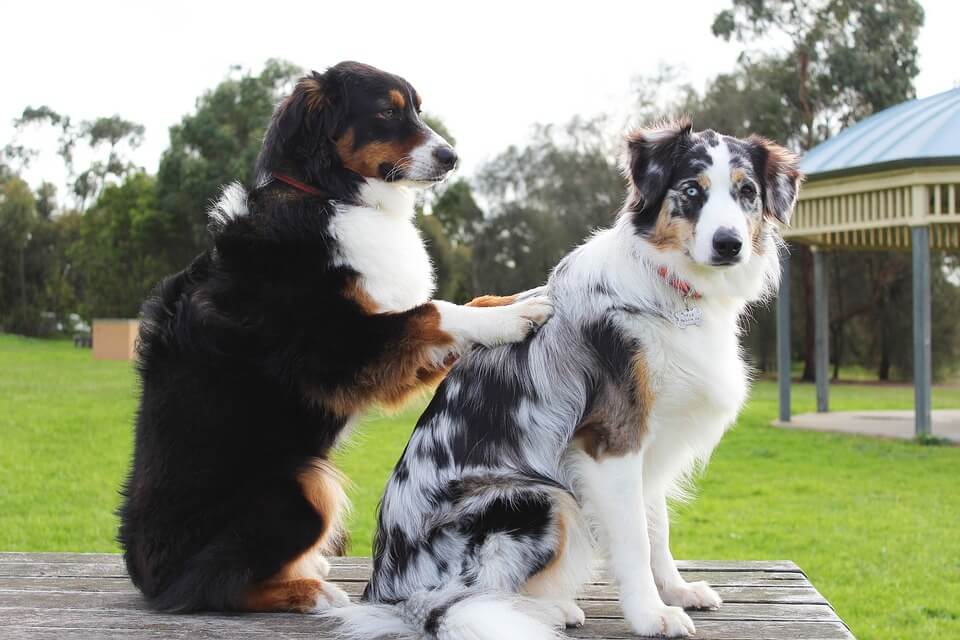 Source: pixabay.com
If you're an animal person then you probably already know how much better you feel just being around an animal, right? You feel happier, calmer and more relaxed just sitting there with your furry friend. Whether you're just sitting together or you're petting them, playing with them or anything else it's a way that you can calm down (at least a little) after a very long and stressful day. But can that be even better through the process of using therapy dogs? Can you get true mental health help with dogs?
What Are Therapy Dogs?
Therapy dogs is a term that can be used to cover a range of different types of situations. A therapy dog may be a dog that is at a facility, or that is brought in to you to help you through your therapy sessions, but it can also be used as a term to describe your dog. Emotional support animals are also considered therapy dogs, and if you have a dog that already makes you feel calmer and more relaxed or secure, it may be possible to get your dog registered as an emotional support animal to help you through difficult situations.
With a dog in a therapy program, it may be brought in to help you through difficult experiences. For example, a dog may be brought in to help you talk about abuse that you have suffered. Holding and petting the dog may allow you to relax enough to discuss the difficult trauma that you've been through. The dog doesn't have anything else to do with the therapy process other than sitting there and being there for you while you talk, but for some people that can be more than enough.
In the case of emotional support animals, they're there to help you work through the day to day issues. If you have PTSD, for example, and you experience triggers for that PTSD throughout your daily life a dog may help. An emotional support animal may be able to help you stay grounded in the present and help pull you out of the symptoms that occur with your PTSD throughout the day. These dogs usually stay with you at all times so they can always be prepared to help you with whatever you may need.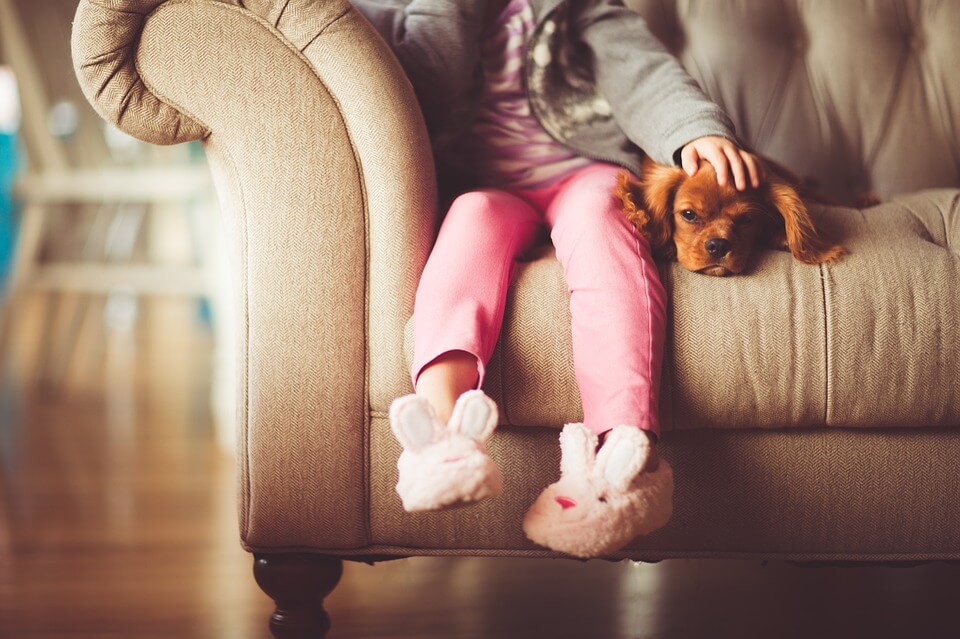 Source: pixabay.com
Does Using Therapy Dogs Work?
For some people, therapy dogs do work. The entire purpose of using dogs in therapy is because they can make you feel better and if they're making you feel better while you're upset, agitated, anxious or anything else or even while you're discussing or dealing with a difficult situation then they are helping. Anything that helps to calm you down (and is healthy for you) is helpful, and you should do what you can to help yourself prepare for your therapy sessions so that you can get the most benefit out of them.
If you go to a therapy session and you're not willing or able to open up to your therapist they aren't going to be able to help you because they don't know what you're going through. If they don't know what you're going through, they can't help you to change your way of thinking or to change your present course to make yourself happier and healthier. If a dog can help you to feel more willing to open up, then it's going to help out in the long run and improve your chances for success in therapy.
Where Can They Help?
In reality, therapy dogs can help anywhere, as long as you like dogs and they help you to feel calm or happy. They're frequently used in situations where a patient may have to talk about something extremely uncomfortable or traumatic. They're also used in situations where the patient may be struggling to open up because they can be so helpful for many people. It's going to be up to you whether a dog helps you in any situation, but if you feel better just being around them, then it's not going to hurt your ability to get the help you're looking for.
For children who are going through therapy and trying to cope with different traumatic situations, this type of animal therapy can be a huge benefit as well. A child may struggle to talk about something because it's overwhelming for them. An animal that they can sit with, pet, play with, and more can help them to feel relaxed enough to open up to their therapist and others about what they've experienced, and that can help them through the trauma that they've experienced as well. So if it can help and it can't hurt, why wouldn't you give it a try?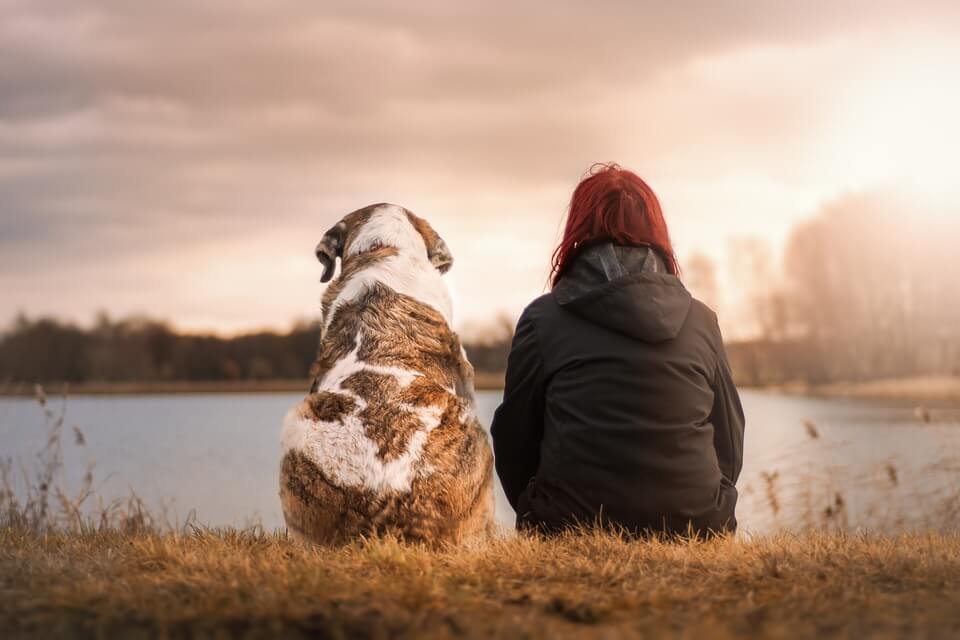 Source: pixabay.com
Getting Therapy For Yourself
If you're thinking about getting therapy, then the first thing you should do is check into MyTherapist. This online service will help you get the therapy that you're looking for without having to leave your own home (unless you want to of course). That's because the service itself takes place entirely online. When you go online, you get information about different mental health conditions and you also get access to a therapist (a whole lot of therapists) who can help you with any type of situation that you may be experiencing.
These therapists are located all over the country, which means that they can help you from anywhere. All you do is log on with an internet connection, and you're going to be ready to go. Whether you're on that ski vacation in Colorado, on a business trip to New York or sitting at home in North Dakota, you're going to have no problem getting to your session, even if your therapist lives in Texas. All you need to do is get online, and you'll be able to talk and work together to overcome your situation.
---
Previous Article
What Is TMS Therapy & How Can It Help?
---
Next Article
What Is Cognitive Behavioral Therapy?
---
The information on this page is not intended to be a substitution for diagnosis, treatment, or informed professional advice. You should not take any action or avoid taking any action without consulting with a qualified mental health professional. For more information, please read our
terms of use.