Where To Find the Best Free Online Therapy And Why It Matters
Updated December 21, 2020
Introduction
Are you suffering from chronic mental health disorders like anxiety, depression, post-traumatic stress disorder (PTSD)- And trying to find relief? If you're suffering from chronic mental health issues like the ones listed above, you may find yourself searching for free online therapy or free online therapy chat to find relief. You may be surprised to find that you're not alone in your search. Over 43 million Americans in the United States suffer from symptoms of mental illness annually.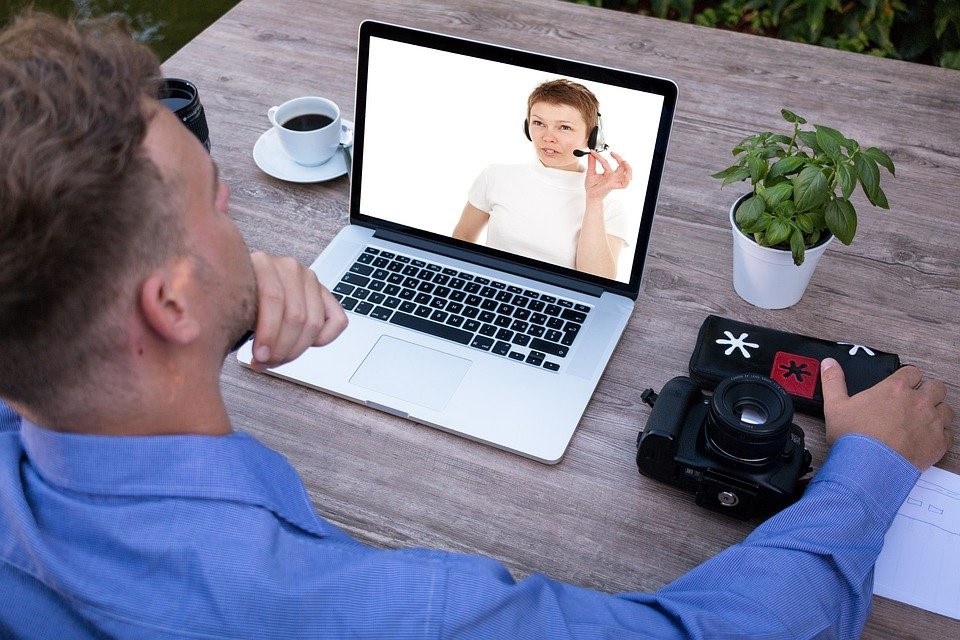 Source: pixabay.com
As the stigma surrounding mental health begins to change, many people are waking up to the importance of taking good care of your mental health to have a healthy and productive life. In this article, we discuss options for finding the best free online therapy, provide resources on where you can get free online therapy for depression, and give you the scoop on one of the best free online therapy apps around that can introduce you to the concept of online therapy.
What is online therapy?
Online therapy (or online counselling) is a provision by mental health professionals that allows over a million people to access mental health services from across the globe. Patients who suffer from depression, anxiety, addictions, and relationship conflicts can easily contact licensed therapists from anywhere in the world. You are able to enjoy the best mental health services from the comfort of your home. Online therapy platforms like BetterHelp, Talkspace, 7 cups of tea, and many more offer impressive and affordable online counseling services to their clients. Therapists are able to hold face-to-face conversations with their clients through the internet.
Patients can easily locate a licensed mental health professional through the internet. They are saved the discomfort of long trips to the therapists' office and can easily contact their therapists on the mobile during life-threatening situations. They can access mental health professionals that can help them using various therapies like cognitive behavioral therapy (CBT), Eye Movement Desensitization and reprocessing (EMDR), psychotherapy, and many more.
They can easily find a licensed therapist that is peculiar to their needs in saved time. For example, a person seeking to build a better intimate relationship with their spouse can easily access marriage and family therapists with a click of the hand. They are provided with the best family therapists across the world and can easily set up a couple's therapy. Even though they may not be in the same location, the couple can easily have a live video session with their licensed therapist. Although some may be skeptical about the pros and cons of online therapy, testimonies, and reviews from clients across the world proves that online therapy is a trusted means of accessing therapy and is equally effective. Online therapy has a whole lot of benefits that make it easier for people to access licensed mental health care professionals from across the world.
Let's get started with what you get when you search for the best free online therapy.
Best Free Online Therapy Sites
The online therapy platforms in this section provide free access to therapy in the forms of free therapy consultations, free online therapy sessions, free trials, or by providing free access to online self-guided resources. It's important to note the distinction between licensed and board-certified therapists who provide therapeutic care - and experts who have been trained in the art of providing general advice. You may need to access a free online therapy chat consultation with a licensed therapy provider if your symptoms require therapeutic intervention.
This is especially true in the case of chronic mental illnesses like anxiety, depression, bipolar disorder, and post-traumatic stress disorder. Over 40 million people in the United States are suffering from mental health symptoms annually with anxiety and depression listed as the top two complaints. When it comes to the number of cases reported annually - depression and anxiety are followed closely by eating disorders and post-traumatic stress disorder.
Chronic mental health disorders like these require trauma-informed care with licensed and trained professionals who can recognize the appropriate treatments, medications, and resources to provide based on their client's condition. The following are leading mental health sites that you're likely to come across when you do a Google search for the "best free online therapy sites."
BetterHelp
This is one of the world's leading (and largest) therapy providers online. BetterHelp.com boasts a staff of over 2000 licensed therapists and clients can access their platform online directly and by logging in to the free therapy app. The therapists at BetterHelp are psychologists, licensed professional counselors, marriage and family therapists, and licensed clinical social workers. This platform's therapists can provide a wide variety of counseling services including services for individuals, couples, and families. Clients can easily access mental health professionals that would help them with depression, anxiety, and other mental health-related issues. With a wide range of professional counselors, licensed clinical social workers, family therapists clients available at their disposal, clients can easily select licensed therapists that would suit their mental health needs.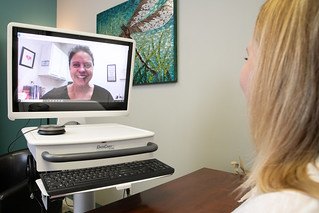 Source: flickr.com
BetterHelp is known as one of the leading therapy platforms due to its' ease of use, affordability, and live video chat features. BetterHelp rates start as low as $40.00 - $70.00 per week for unlimited messaging sessions with a therapist that is available to answer questions 24-hours a day, seven days a week.
ReGain
ReGain.us is another one of the leading therapy platforms that have been voted the best platform for couples. ReGain specializes in providing couples and relationship therapy for married and dating couples. Couples who use ReGain therapy report high levels of success in the improvement of their relationships after applying the strategies and techniques learned in therapy. Couples therapy is an effective way to build emotional connection and intimacy between couples, and Regain offers a unique platform to make this a reality.
The costs for ReGain couples therapy are comparable to the starting costs of BetterHelp.com and range between $40.00 - $70.00 per week. Couples using the platform also have 24-hour access to login and chat with licensed and certified relationship providers who specialize in counseling for dating, marriage, and intimate relationships. This couples-focused site is available to provide services individually, couples sessions, and has resources for access to other online couples resources to help the counseling process along.
Talkspace
Talkspace is another popular therapy provider that has become well-known for its popular celebrity spokesperson Micheal Phelps. This is online counseling platform (also accessible via their free therapy app) offers services similar to the previous platforms that we've mentioned - at a slightly higher cost. Talkspace has a staff of about 3000 therapists who provide online counseling services for individuals, couples, and families.
To get started with Talkspace services online, the cost starts at $65.00 - $99.00 per week.You have to be subscribed to the higher price plan on this platform to gain access to live-chat therapists on this platform. Many people like the Talkspace platform, but it's not necessarily the best option available online for the price.
7 Cups Of Tea
7 Cups is a free peer-to-peer counseling platform that provides free online therapy sessions for people who need someone to talk to. The creators of 7 Cups of Tea understand that everyone may not be able to afford traditional therapy. This platform provides access to trained listeners that provide non-therapeutic advice on its online platform.
This versatile free platform provides access to online support options for people of all age ranges. 7 Cups even has a separate support section that specializes in providing support for teens via age-appropriate teen listeners that have been trained to provide general advice. Suppose you need to go beyond the free options offered on the 7 Cups platform. In that case, you can upgrade your membership to a paid plan to be connected with licensed therapy providers, licensed clinical social workers that can provide you with a therapeutic level of support.
If you find that you need to go beyond the free options offered on the 7 Cups platform, you can upgrade your membership to a paid plan to be connected with licensed therapy providers that can provide you with a therapeutic level of support.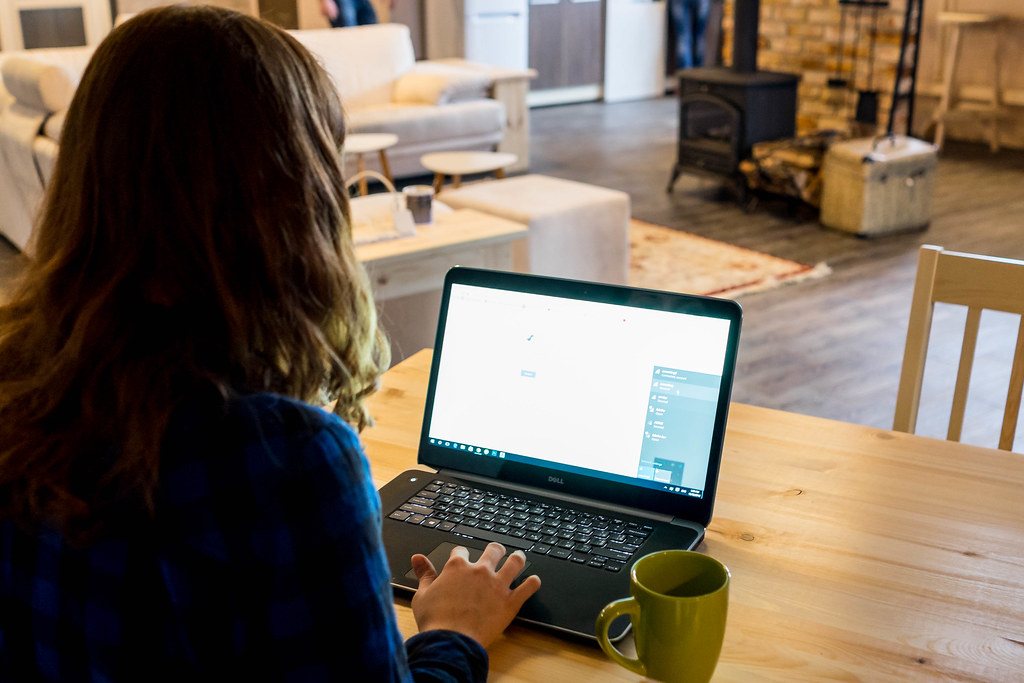 Source: flickr.com
The Average Costs Of Therapy
Now that you have some insight into today's leading free and paid therapy providers, let's dive further into the average costs of therapy. The following is a brief overview of what today's therapy clients can expect to pay for therapy - depending on their chosen method and location.
In-Office Therapy Costs - The national average for getting in-office therapy in the United States ranges between $65.00 an hour and can go up to as much as $200.00 an hour to start. Sessions with in-office therapists are often scheduled by preference, provider health care referral, or other means. Cash-pay clients can expect to pay the full costs of in-office visits and can also expect to incur additional costs for gasoline, auto maintenance, and other fees that apply when they make the drive into the office for therapy. Health insurance benefits can cover the costs for behavioral health care (in some cases) under the Mental Health Parity Act of 2008.
Online Therapy Costs - The costs of online therapy are drastically lower than in-office therapy in the US. Online therapy costs range as low as a few dollars to an average of about $100.00 per week. Remember that the $100.00 end of the online therapy spectrum is more likely the exception - than the rule. The costs for seeing a therapist online include many benefits that visiting an in-office therapist can't provide. People who go to therapy online save less on gas as they no longer have to attend therapy sessions in person - or have reduced the number of therapy sessions they need to attend in the office. Online mental health clients also gain access to 24-hour a day always on therapy support that an in-office therapist may not be able to provide.
Free Therapy Options
While there are free options available for therapy, they require a little more legwork to find than the options that we discussed above. Free options for therapy can normally be found with a quick Google search that is likely to yield offline results located in or near your neighborhood. Free options for getting therapy locally include your local Department of Public Health, Department of Family and Children's Services, and private sliding-fee or reduced fee options that you can find locally. Limited free options for therapy are available online by using peer-to-peer counseling services like 7 Cups of Tea online.
Benefits Of Online Therapy
People who get therapy online are finding out that the benefits are endless. Not only do you get to improve the quality of your life from the privacy and comfort of your own home - you have access to an affordable necessity that helps you to live a more balanced and productive life. As we begin to learn more about the importance of maintaining good mental health, we're learning that the consequences for "not" taking care of our mental health can be detrimental.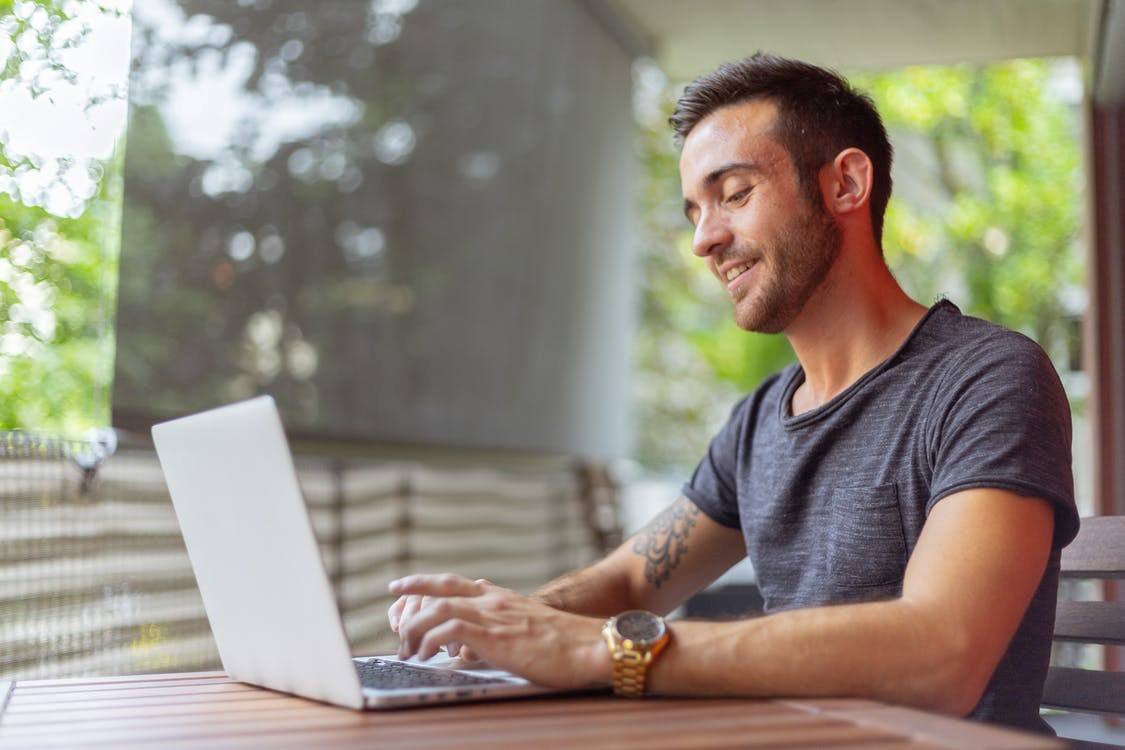 Source: pexels.com
Recently, we've learned that mental health is just as important as physical health. Without a combination of a harmonious mind and body, we may be limiting the amount of joy and happiness that we can experience in our lives. Getting therapy and learning how to pick yourself up after getting knocked down to develop mental toughness and resilience - is one of the best gifts that we can ever give ourselves. Having 24-hour access to therapy online can help make it easier.
Final Thoughts
In this article, we've talked about the best free online therapy sites, the average costs of therapy, and the benefits of getting online therapy. Now that you have more information on how therapy works, how much it costs, and how vital therapy can be for maintaining good mental health - what will your next steps be?
If you're ready to get started with maintaining better mental health with a licensed therapy professional, contact a therapy support specialist at BetterHelp.com to get started today!
FREQUENTLY ASKED QUESTIONS (FAQs)

Is online therapy legit?
Occasionally, you may have heard about e-therapy or online therapy and the many benefits that come with access to this mental health care. However, you can't help worrying if it's safe and effective for you. Therapy is essential for people suffering from mental health issues; however, it isn't always accessible to those who need it because of costs and proximity, especially if you reside in a remote area. Online therapy makes it easier for you to access appropriate mental healthcare from the comfort of your home and at a more affordable cost with online therapy.
Online therapy has proven to be very useful; as such, you no longer have to remain in doubt about its effectiveness. Patients can have face-to-face conversations with their therapists through video chats. They can also communicate with licensed therapists, clinical social workers through phone calls, live chats, and several other electronic mediums. Some online therapy platforms, such as BetterHelp, run a mobile app so that clients can easily access their online therapy services. Although it may be relatively new, online therapy has come to stay, and you do not have to worry about your privacy or mental health being compromised. The testimonies and reviews garnered over the years by the best online therapy platform prove that you have nothing to worry about.

Is online therapy cheaper?
Although you are worried about your mental health, you can't help worrying about therapy costs, especially if you are concerned that your insurance may not cover it. You can allay your fears because online therapy is an effective means of therapy that is more affordable and accessible than physical therapy. Online therapy is more affordable to mental health patients seeking mental healthcare from professional counselors. One of the reasons online therapy may be more affordable is that online therapy doesn't require an office space eliminating the costs of rents and maintenance of the office for the therapist. This makes it more affordable and easier to access for the majority.

Does Talkspace cost money?
Talkspace is an online therapy platform. Its users can easily get access to therapists from all over the world. However, it doesn't have all its features available for free. This means you would have to upgrade to a paid version to get some services like live chats. If you choose to subscribe to this version, then you would be required to upgrade your membership, which would cost you some money. However, online therapy has proven to be more affordable to everyday users. You can also contact your service providers to confirm if your insurance covers your online therapy costs.

Can I chat with a therapist online?
The purpose of online therapy is to let you access affordable and effective therapy from anywhere in the world. This allows you to communicate with a professional counselor from your gadgets easily. You can do this through phone video calls, audio calls, and even text messages. You can easily chat with a licensed therapist through the live chat platform, which is often available 24/7.
Are therapists worth it?
Although some people may consider the cost of therapy a bit high, there is no doubt that therapy is definitely worth the cost. You are making an investment into your mental health that would enable you to solve the anxiety and stress you are going through so you can lead a better life. Over a million people from across the world have been able to let go of trauma, resolve mental health conditions like bipolar disorder and several mental health-related illnesses through therapy. It would be best if you didn't put a price on your health. You can consider online therapy as an option if you seek more affordable mental health care services. With online therapy, you can access support groups and mental health professionals who have your best interest at heart.
What are the forms of therapy available with online therapy?
Online therapy has unlimited therapy options depending on the online counseling platform you decide to consult. You can access any behavior therapy, for example, cognitive-behavioral therapy (CBT), to help you treat depression, anxiety, stress, and similar mental health services. You can access mental health services through these online counseling platforms to help you deal with bipolar disorder and other severe mental illnesses. However, to get the best online counseling service, it is recommended that you consult with either the best online therapy platforms discussed above. Through unlimited messaging therapy, face-to-face sessions, live chats, and many more, you can easily access any form of therapy you desire.
You can also get access to any therapist you may need, for instance, a family therapist, licensed clinical social workers, and many more depending on your mental health needs. Online therapy provides you with all the professional counseling you would get from a licensed therapist without going to a therapist's office.
Is it possible to have cognitive-behavioral therapy (CBT) in online therapy?
Behavioral therapy is one of the three forms of therapy used to treat mental illness and improve the patient's mental health. A mental health professional who has the training and experience implements this therapy to help treat mental health disorders. Behavior therapy is a broad form of therapy that encompasses varying techniques and strategies to help curb unhealthy and destructive behaviors in the person. Therapy, in this case, is focused on identifying these current health problems and changing them. You can often seek the help of a professional counselor in a licensed mental health care service to help you treat anger issues, panic disorders, anxiety, and depression.
Cognitive behavioral therapy (CBT) is a short-term goal-oriented therapy that undertakes a practical approach to help people cope with their difficulties and improve how they feel about themselves. Cognitive behavioral therapy is a strategic form of therapy and should only be administered by a licensed mental health professional. You can find a licensed mental health professional that would take you through the process of this behavioral therapy in any of the best online therapy platforms discussed. Cognitive behavioral therapy can be combined with other forms of therapy or altered to suit the patient's needs. This form of behavioral therapy can be conducted physically (in groups or individually) and online through a computer under a licensed mental health professional's supervision.
---
Next Article
The Benefits Of Getting Sliding Scale Therapy And Reduced-Cost Therapy Online
---
This website is owned and operated by BetterHelp, who receives all fees associated with the platform.
The information on this page is not intended to be a substitution for diagnosis, treatment, or informed professional advice. You should not take any action or avoid taking any action without consulting with a qualified mental health professional. For more information, please read our
terms of use.